Do you use avocado oil for skin? You should! It's an amazing moisturizer that can help with psoriasis and wrinkles!



Avocado Oil Properties
Botanical Name: Persea americana.
Color: Unrefined avocado oil is dark green. The refined oil is pale yellow.
Smell: Unrefined, it is nutty but unrefined oil barely has a smell.
Texture: I find it is thick and heavy but it does absorb so fast.
Comedogenic rating: It is 2 (out of 5). That means it has a low chance of causing acne, even if you have acne-prone skin. Patch test still, just to be sure it won't make you break out.
Compounds: The oil is rich in fatty acids, vitamins A, C, D, and E, and minerals. The main fatty acids in the oil are oleic acid, palmitic acid, linoleic acid and linolenic acid.
Beta-sitosterol, beta-carotene and lecithin have also been reported in the oil.

---
Avocado Oil Benefits
What are the amazing avocado oil benefits for skin? It:
moisturizes skin and hair
heals cuts and wounds
improves psoriasis
repairs skin
reduces wrinkles
Here's the proof.

It is a great moisturizer


Avocado oil is thick and heavy which makes it perfect for moisturizing dry, damaged, chapped skin. It is good for sensitive and normal skin types too. But if you have oily skin, try a lighter carrier oil like jojoba or safflower.
Use avocado oil to moisturize your dry, frizzy, damaged hair too. A few drops will go a long way to revitalize your hair!

It absorbs fast
You would think the oil is too thick to absorb quickly. But it really does. My skin soaks it in without feeling ikky or greasy afterward. It actually absorbs faster than almond, sesame and even coconut oil!

It is great for wounds


I love this avocado oil benefit for skin… And it's a proven benefit too!
A 2013 animal study found avocado oil helped cuts, scratches and wounds heal faster. This happened because the oil increased collagen synthesis and decreased the amount of inflammatory cells.
Yay avocado oil!

Use avocado oil for psoriasis
A 2001 study found a vitamin B-12 cream with avocado oil had similar results to Calcipotriol, the common treatment for psoriasis (marketed as Dovonex). And there were no side effects! So the researchers believe it could be a great long-term treatment for psoriasis.

It repairs skin, stops wrinkles and more…


There are lots more avocado oil benefits. Studies like this 2017 one and the one from 2001 show the oil is great for:
wrinkles
stretch marks
scleroderma
skin redness
skin regeneration
collagen production
To sum everything up, avocado oil is antimicrobial, anti-inflammatory, antioxidant and moisturizing. It truly is a great carrier oil.



---
Where to buy avocado oil
You can get the oil from your local health store or Amazon. Here are a few good options: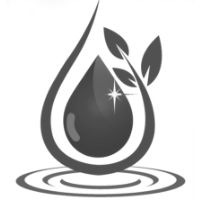 When you buy this oil, it can last for more than one year. But you should keep it cool and in the dark to prevent it from going bad. If it's gone bad, the oil smells fishy and painty. Basically, you'll know when it's no good!

---
Avocado Oil Uses
Even before using the oil, do a patch test. Dab a little oil on the inside of your elbow or behind your ear and monitor the area for a couple hours. If you see any redness, wash it off immediately. If there isn't any, then you aren't allergic to the oil and you can try my avocado oil uses.
BUT… if you are acne-prone, you should still monitor your skin (especially your face) to make sure it isn't causing you to break out.

Use it on dry and mature skin
Massage avocado oil on your dry skin. Mix it with another thick oil too like wheat germ! Mmmm…. Talk about moisturizing perfection! But try not to use wheat germ oil on your face; its comedogenic rating is 5 out of 5.

It's a great oil cleanser
Mix half teaspoon each of castor and avocado oil for an amazing oil cleansing blend. Gently massage the oils into your face. Leave on for a few minutes – you can add a warm cloth over your face too. When you're done waiting, simply and super gently wipe off the excess oil with a pillow soft cloth. Rinse your face when you are done.
If castor oil is too thick for you, try hazelnut or safflower oil.

Makeup remover
Lupita Nyong'o, Joanna Vargas and other celebrities love avocado oil for removing makeup. You just need a few drops and the oil's thick texture helps to remove all the gunk off your face.

Hair Care, Yeah!
The oil is amazing for hair. And it's a perfect alternative to clumpy coconut oil.
Add it to your conditioner or massage it in after you wash your hair. Both ways are moisturizing.
Try a hot-oil treatment too. Warm a teaspoon each of avocado and olive oils. Massage the mix into your scalp and hair for ten to fifteen minutes, wrap your hair in a warm towel and leave it for another ten to fifteen minutes. When it's time, you can shampoo and condition as you would normally do.

There are so many more avocado oil uses. How do you use the oil?


Last updated: August 2018